 
Argan Collagen 3 in 1 Hair Serum
A hair serum is a silicone-based product that coats the surface of your hair. Unlike hair oil, it does not penetrate the hair cuticles or cause changes to the hair structure. Instead, it enhances the curliness and smoothness of hair. Silicone helps strengthen hair and brightens it. It also helps reduce hair loss. Silicone-based serums contain a lower pH level that minimizes hair damage. Dimenthicone and polysiloxane, used in most hair care products like serums, are known to protect the hair shaft and glue cuticle filers together to stop heat damage. It is a must have for every woman or a girl child.
Benefits Of Using 

Argan Collagen 3 in 1 Hair Serum
 It makes hair shinier and healthier and reduces tangles.
As it reflects light, it makes hair look lustrous and healthier. It also protects hair from dust and humidity.
The low acidity prevents swelling and holds the hair fibers together, preventing damage.
It also protects your hair from the damaging effects of the sun, pollutants, and other harmful chemicals.
It helps moisturize hair that has been damaged from color.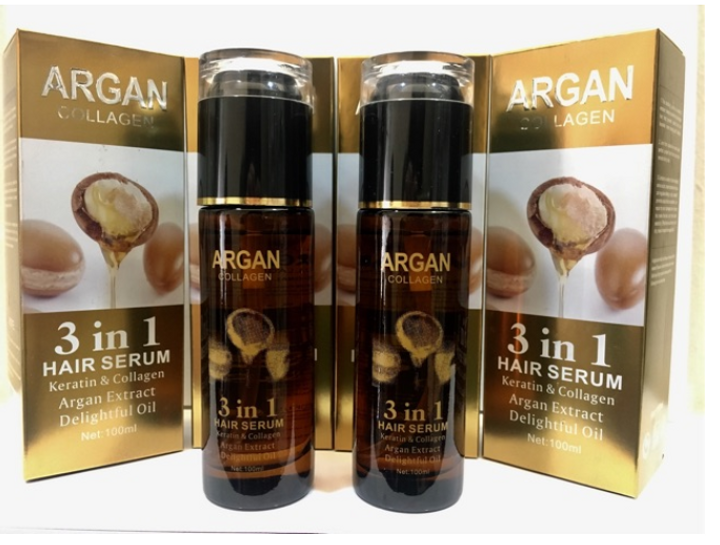 1 other product in the same category: